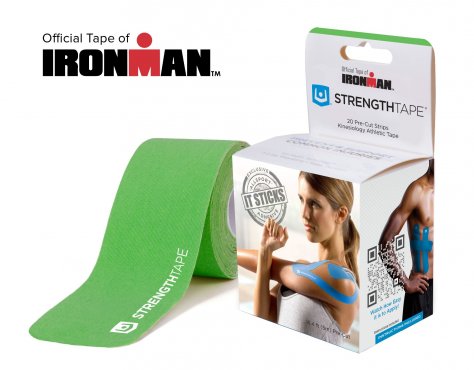 We call StrengthTape the better brace because it provides support to muscle and joints while still allowing a full range of motion. It's also lightweight, breathable and water proof—unlike your traditional brace.


StrengthTape is perfect for everyone from hard charging athletes to weekend warriors. It provides support & stability for muscles, joints, and tendons without limiting range of motion like a traditional brace. Featuring our exclusive AllSport™ adhesive, StrengthTape can be worn for up to 5 days in nearly any condition, including water. StrengthTape goes beyond the benefits of common athletic tape by infusing our IonTech™.

Instructions:
Apply 30 minutes prior to activity.
Apply the right amount of stretch per application.
Edges & corners may be trimmed if they lift.
Clean any dirt, oils and lotions from area.
Avoid stretching the ends of the tape.
Do NOT rip off! Gently remove tape from skin.
Trim excess hair for better adhesion.
After applying, firmly rub the tape to activate the adhesive.
=$settings['prevod']['Select_size_color']?>