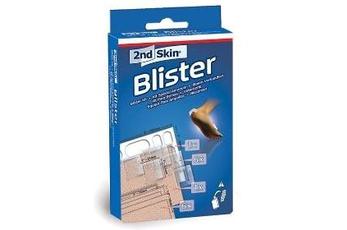 This smart kit consists of:
- 2nd Skin® Moist Pads (non-sterile) made from pure water. These pads provide a moist comfortable barrier to help keep the skin clean while helping to protect against pressure, friction and blisters.

- Adhesive Knit can be used anywhere on the body where rubbing, chafing or friction occur. Cut to any size, It is ideal to hold 2nd Skin® Moist Pads or other materials in place.

- Pressure Pads self adhesive to protect against pressure and friction. Pressure Pads protect "hot spots" on the skin against rubbing. Especially effective on bony joints on feet, hands, knees and elbows.
=$settings['prevod']['Select_size_color']?>
{ZALOGA}