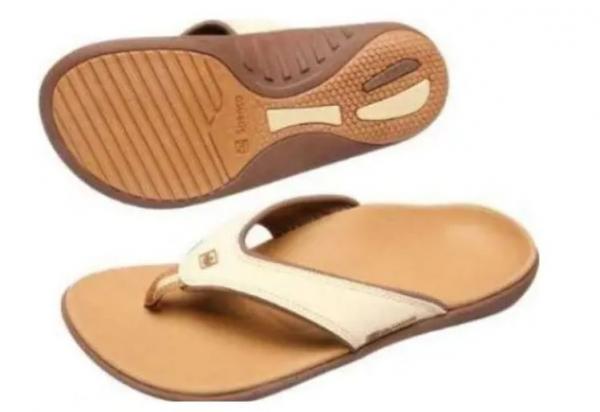 Important! This product is faulty - dark colours are visible from beneath the lighter upper material, thus the product gives the impression of being dirty. All other features of the product are in perfect condition.
All Spenco Footwear is based on the design of highly successful insoles. You get perfect summer footwear, useful also in spa and locker room or after the workout to get your legs the proper rest and regeneration.
• Full-Contact Comfort
Spencos patented shape provides unparalleled support and cushioning.
• Deep heel cup
Stabilizes your foot to counter potential problems from overpronation and supination.
• Metatarsal pad
Redistributes forefoot pressures for optimal comfort.
• Anatomically designed arch support
Provides a stable fundation and alleviates discomfort caused by plantar fasciitis.

• Forefoot cushioning
Ensures an efficient stride from heel stike through toe off.