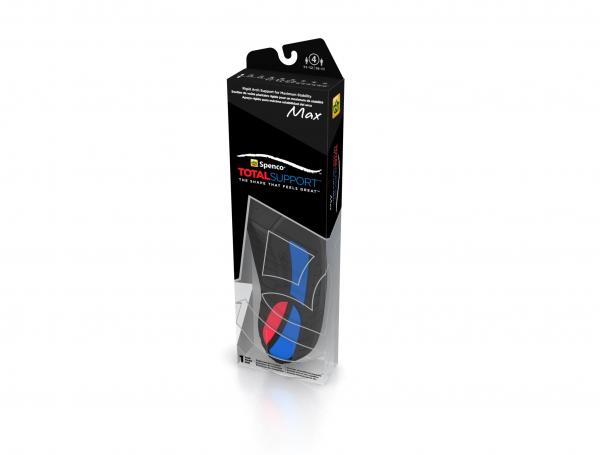 Maximum performance - these inserts have a more rigid foot stability cradle which provides advanced arch support when compared to the original Ironman Total Support insoles. Insoles have been designed for athletes who like to participate in a number of different sporting activities.
Thickest insole for unmatched comfort
High profile, for shoes with removable insoles
Reduced joint fatigue – ankles, knees and hips
For increased motion control, enhanced foot support and a healthy stride from your very first use.
Benefit from features:
1) IRONMAN® STABILITY CRADLE – RIGID - Provides advanced arch support and deep heel cupping for Total Support
2) 3-POD™ CUSHIONING SYSTEM PERFORMANCE - Optimizing Design absorbs shock and helps prevent over pronation
3) FOREFOOT CRASH PAD - Extra cushioning under the ball-of-foot for a smooth transition to toe-off
4) LOW FRICTION ANTIMICROBIAL TOP CLOTH - Helps prevent blisters while controlling odor